Google Adds Photos to Street View, Nearby to Search
Well, that didn't take long.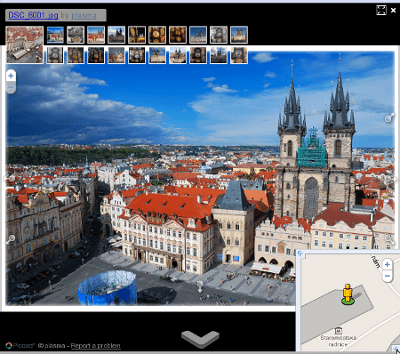 Google has added photos from Flickr, Panoramio and Picasa to Street View. One had to figure this was coming, given the fanfare around Bing's recent addition of Flickr photos. Check out this historic area in Prague.
Both Bing's and Google's photo integration offerings have different strengths. Bing's Photosynth allows for a 3D-ish feel you don't get in Street View. Street View allows for the integration of a lot more pictures, essentially adding area that the Street View cameras couldn't get at, like pedestrian areas or this view of the same plaza from the top of a tower. And while it's only significant to a percent or two of us, Street View is usable from Linux (Flash), while I haven't had any luck with Bing (Moonlight FOSS implementation of Silverlight). In any event, I think we all win in this race.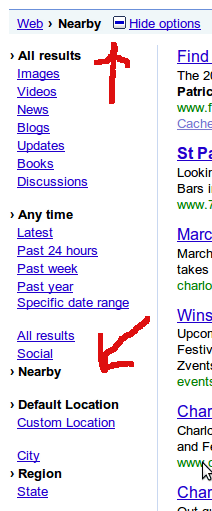 Google also added a nearby option to its standard search page, which is extremely handy. Google can derive your location by IP or you can specify your location.